How Can Joint Pain Affect YOu
Joint pain can be debilitating, often limiting a person's ability to perform the most basic of movements like walking up a flight of stairs or sitting in a low chair. It can also hinder your able to do the activities you once enjoyed or participated in prior to these aches and joint pains such as sports or maybe even playing with your children making joint pain seem even more restricting and discouraging for everyday living. For those living with joint pain in Manhattan, Move Well MD offers specialized joint-related treatments from specialized physicians to help alleviate this joint pain and allow you to get back to your everyday life.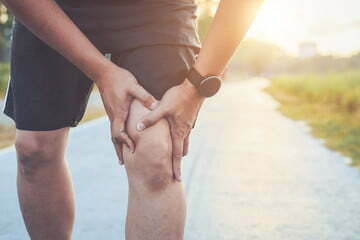 What TO Know Before You GO
Best care I have ever received from a medical provider. Everyone here really cares and is clearly very knowledgeable. I saw another provider before who did not take the time to actually make a diagnosis - received one here on my first visit. Doctor is experienced and works with your comfort level. Highly recommend!
Now a regular patient of MoveWell, all the doctors and staff continue to provide exceptional and professional services for me. They are personable, kind, patient and supporting of my ongoing pain. Thank you once again!
Dr. Ben and the staff are the best I feel like Family every time i come to the office. My first visit to the office was almost 2 years ago because of a sever neck crank during sparring i couldn't look to my right for almost 2 weeks. So I tried Move Well for relief because it was in the area and thank goodness I did. After the first visit I already had almost full range and mobility of my neck.
I've been a regular patient at Move Well for over 6 years. Dr Ben has truly helped me stay in good physical shape well into my 40s. Any aches and pains are immediately alleviated as a result of my weekly visits. Ask about the acupuncture, it's been a great addition to my routine.
Dr. Ben and his staff are the best! Receptionist were very friendly and I did not wait at all for my appointment. The doctor spent alot of time with me and explained very well what he was going to do. That made me feel very comfortable. Highly recommend!
Move Well MD is a one stop shop for holistic chiropractic care. Dr. Ben is fantastic as well as all of the team members there. What's best about this office is that they offer multiple different pain remedies from adjustments, massage, acupuncture and injection therapy.
ASK A Manhattan Joint Pain Relief Specialist

At Move Well MD, we always encourage our patients to contact our Manhattan joint pain relief specialist with any questions or concerns they may have. Our team of experienced medical professionals is dedicated to providing the best possible care and treatment for joint pain relief in the Manhattan area. We understand that this can be an overwhelming process and are committed to making sure you are comfortable and fully informed about your next steps in your joint pain relief journey. We will gladly take the time to answer all of your questions and ensure that you know exactly what you can expect from each step of your treatment plan. With a wealth of knowledge and expertise, our specialists are here to help ensure that you get the best care available for your individual needs.